Dublin – Cork – Dublin
Same Day Service
When you need Urgent , Secure, Confidential , Fragile – Sensitive Delivery.
Door to Door Premium service
No Account! No Problem!
All Credits Cards Accepted

What We Offer
Same Day Scheduled Daily Delivery Service.
Our customers are representative of the following industries: Public and Private Healthcare ▪ Laboratories ▪ Pharmaceuticals ▪ Financial Services ▪ Business Services ▪ Transport Companies ▪ Medical Technologies ▪ Legal Practices and many more.

Same Day Delivery
Speedex operate a scheduled service Monday to Friday (excluding Bank Holidays). We depart both CityWest, Dublin and Wilton, Cork at 11 am. and are delivering from 2pm in both Cities.
It is a "door to door" premium service so it avoids distribution hubs and double handling, eliminating the risks of loss or damage. This offers our clients security and peace of mind.

Nationwide Deliveries
We offer a Same Day service countrywide from anywhere to anywhere Mon -Fri (excl. Bank Holidays). This is a bespoke service and we would be happy to give you a quote on request.

Out Of Hours
If your delivery cannot wait for the next scheduled service we will deliver your item(s) at a time and date that suits both you and your customer. This service is available 24/7, 365 days a year and to or from anywhere in the country. This is a bespoke service and we would be happy to give you a quote on request.

Hand Carry International Service
We offer a service to anywhere in the world for items that can be carried as hand luggage. This is a Premium Person to Person Service whereby the courier keeps the item in their possession throughout the journey. This is a bespoke service and we would be happy to give you a quote on request.

Multi Drop Same Day Service
Speedex can provide a bespoke service which gives their clients a competitive edge and enables them to provide an unrivalled Same Day delivery service to their customers. If you have multiple deliveries on the same day or have the need of our services on a frequent basis we can offer favourable rates based on volume/frequency.

Event & Exhibition Service
We will collect your Display and Products from your premises and deliver to your allocated area at the Exhibition Centre. When the Exhibition is over we will arrange to collect goods and return back to your premises allowing your staff to concentrate on your business.

Visa Applications
Whereby all Embassies are based in Dublin, our Same Day service offers you the most secure and expedient route to securing your Visa. We will collect from your premises bring it directly to the Embassy on the Same Day, once the Visa is ready we will collect and return directly to you, avoiding postage and overnight Courier services.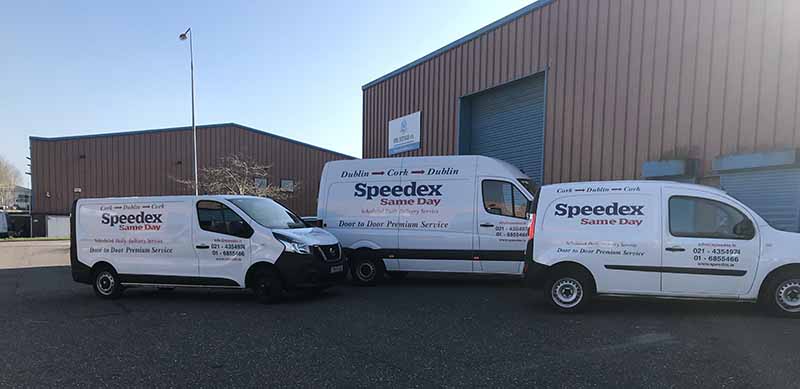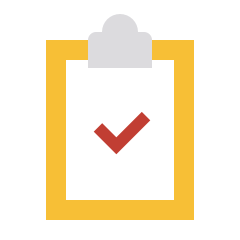 Licensed & Insured
Goods in transit insured up to €100,000 per load.

Professional Vehicles & Drivers
Our track record for reliability and timely delivery, is based on knowing the right people and resources are strategically placed in Dublin and Cork to get the job done.

Affordable, Honest, Experienced
Speedex is a dedicated and fully licensed delivery service firm delivering on the Dublin/ Cork / Dublin route.
Satisfaction Guaranteed!
At Speedex every effort is made to exceed customer's requirements and expectations through excellent service – that is our commitment.
Get in Touch
Cork (021) 435-4974
Dublin (01) 6855466
info@speedex.ie
Our Office
Speedex Same Day
Riverpark House,
Marina Commercial Park,
Centre Park Road,
Cork
T12 HW3W
What we Do
Same Day Scheduled Service
Nationwide Same Day Service
Out Of Hours Service
Hand Carry International Service
Multi Drop Same Day Service
Event & Exhibition Service
Visa Applications
No Account! No Problem!
All Cards Accepted